Good news Realtors! Spring has begun, and oh boy it's been a busy one! So there's a lot in store this month in addition to old school stills we've put out video templates.
Read more below: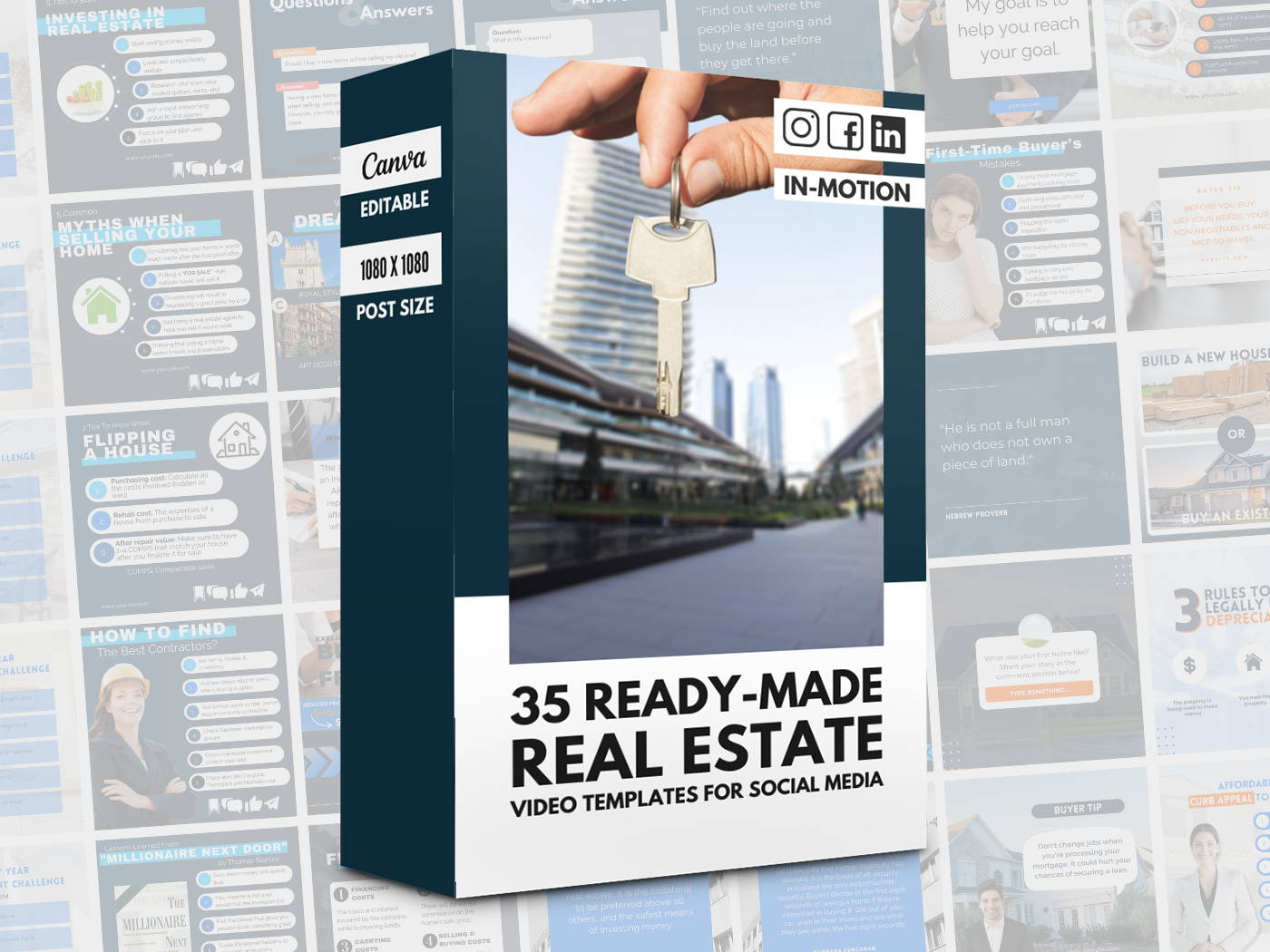 35 Real Estate Video Templates
Did you know that video posts are as much as 3 times more engaging than ordinary image posts?
These video models include promotional material, digital business cards, and infographics. All in easy-to-edit video format!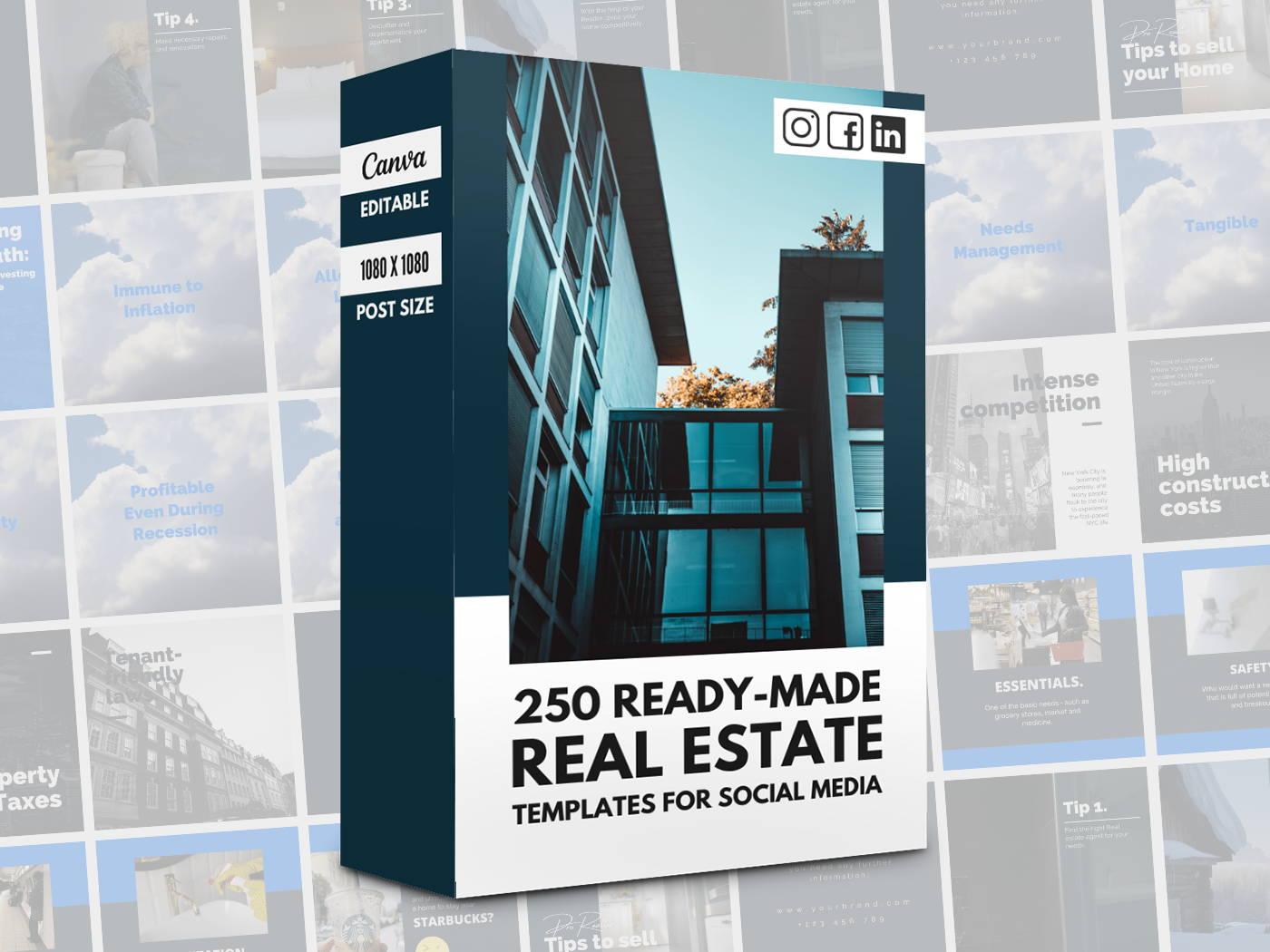 250 Pro Real Estate Templates
Another classic in our repertoire: New real estate templates for you to use! These templates include infographics, challenges, quotes, and so on! That engaging stuff.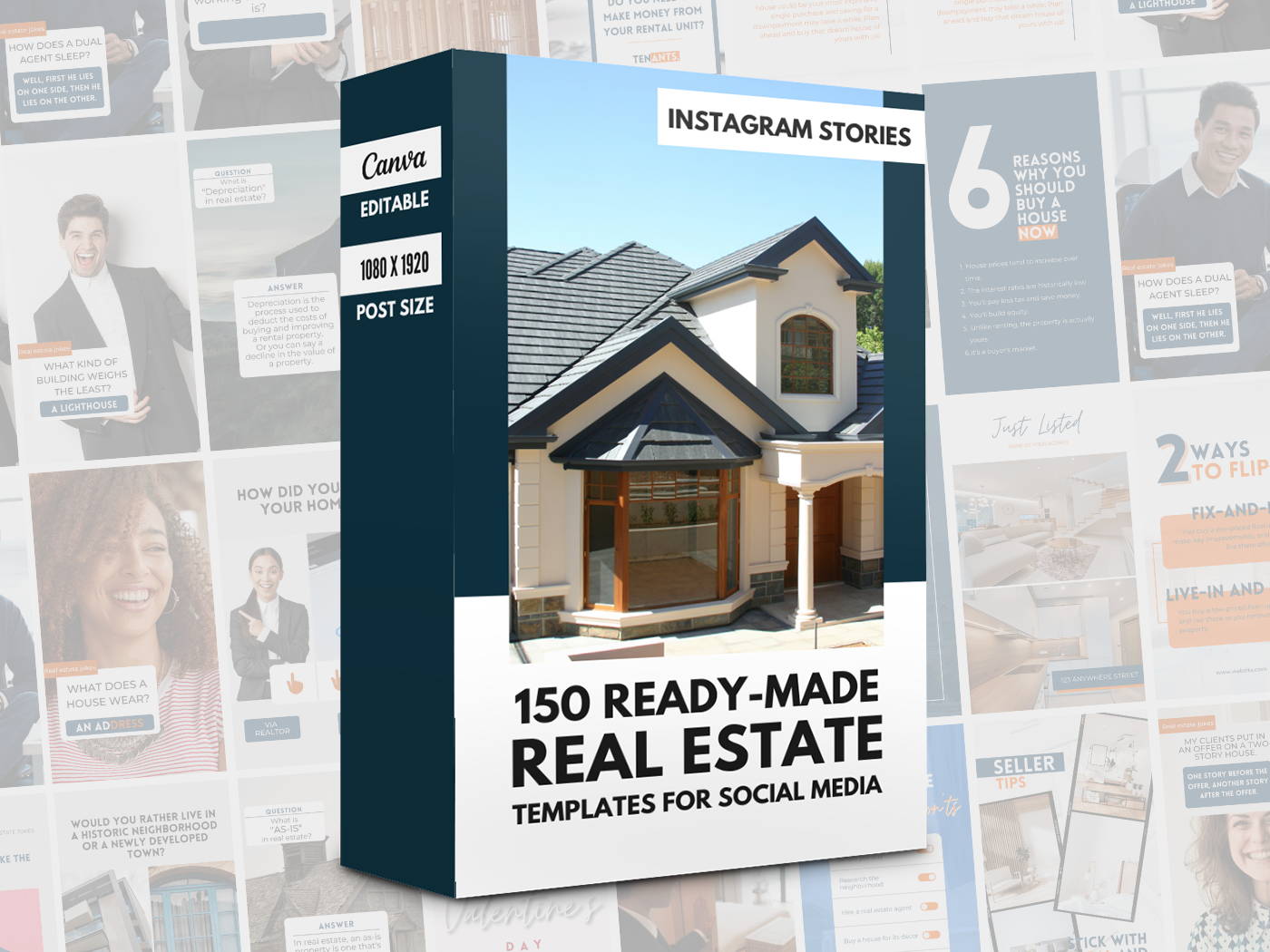 150 Pro Real Estate Stories
A mixed package of different templates like fill-in-the-blanks, tips, and so on! Optimized for Instagram and Facebook stories.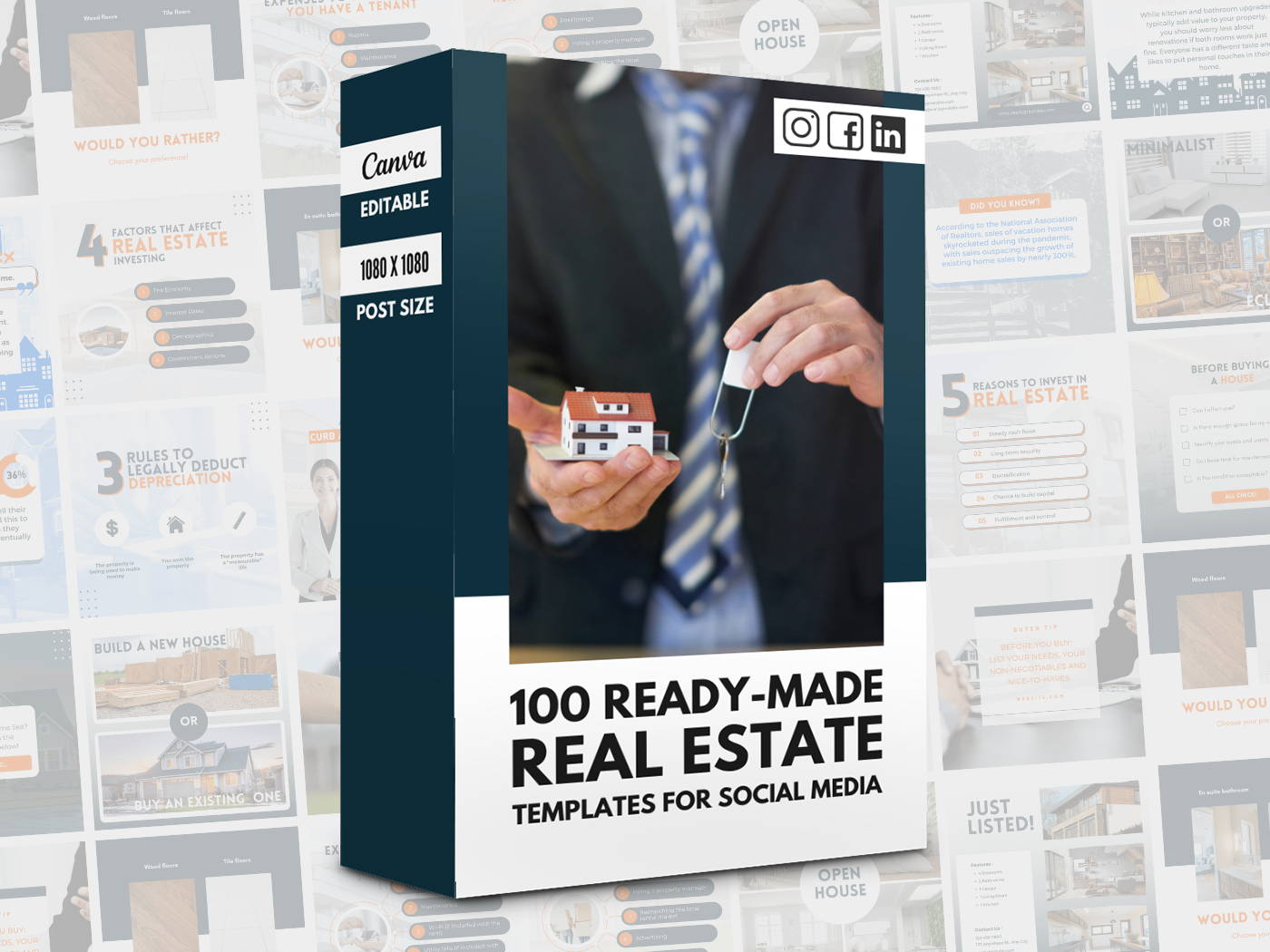 100 Pro Real Estate Extra Templates
This compact package contains mostly contains products from the engaging end, such as would you rathers etc.