You can custom HTML for here
You can custom HTML for here
DO YOU WANT TO BE A PHOTOGRAPHY INFLUENCER?
Get our 366 Social Media Calendar for Photography Influencers and Skyrocket Your Results
366 days of social media posts planned for you
Get instant access to 366 ready-made social media post ideas with Social Media Content Plan for 2020. Now for $39 (normally $189).
You will save hundreds of hours precious time


You can start posting bullet-proof social media content today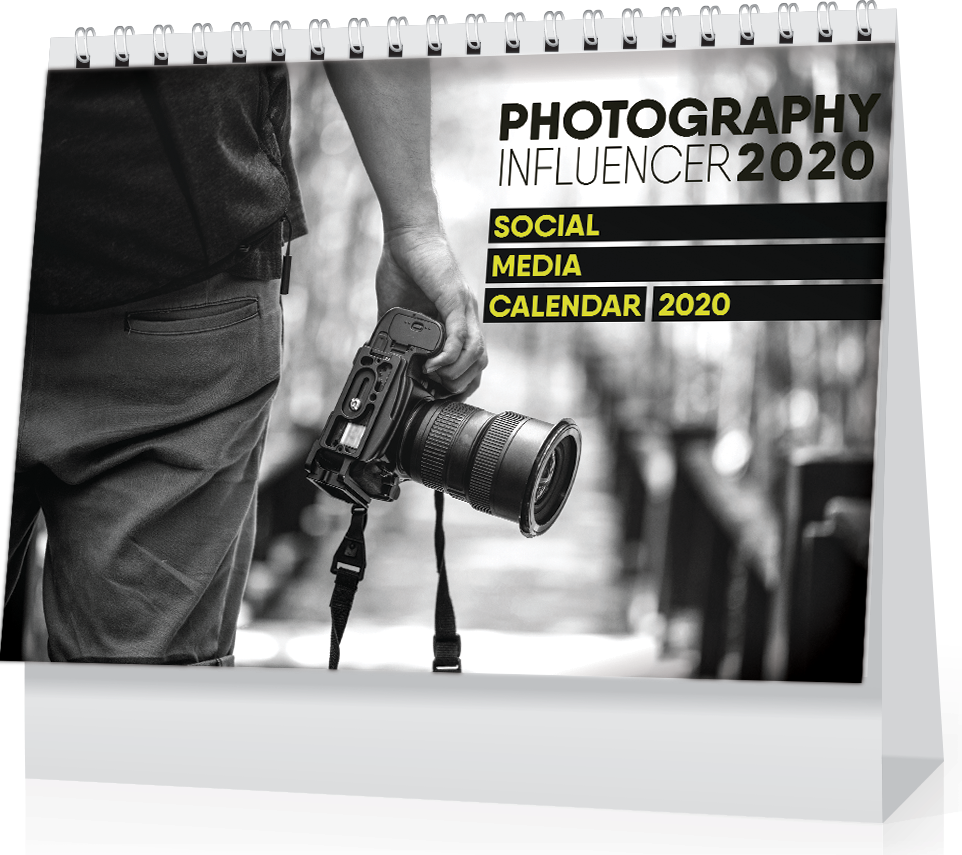 Why Succesful Social Media Presence Is Worth Everything in 2020?
You can generate endless cashflow and source of income around your personal brand


You can turn your passion to your dream job and do what you truly want to


You can work wherever you want and whenever you want


You will be heard, and you can influence the world with your voice and make an impact.

Why Some Social Media Photographers Succeed and
Others Fail With Social Media?
Successful Influencer knows that...
...you have to post every single day to grow and get followers

...you should post engaging content that causes interaction and reactions


...it's vital to have a good plan for the whole year to be able to post great content daily.


... you have to focus on your niche with interesting and fresh ideas

Others fail because of...
...they are not able to post every single day

...content they post is dull and empty, so nobody cares, and they waste time, and energy


...they have no social media marketing plan and it's like starting over every single day.


...they don't focus on one theme, and they fail to find followers and respect algorithms

So What Made the Difference?
A Proven Plan.
Stop wasting your time and get
the Deal of the Decade today.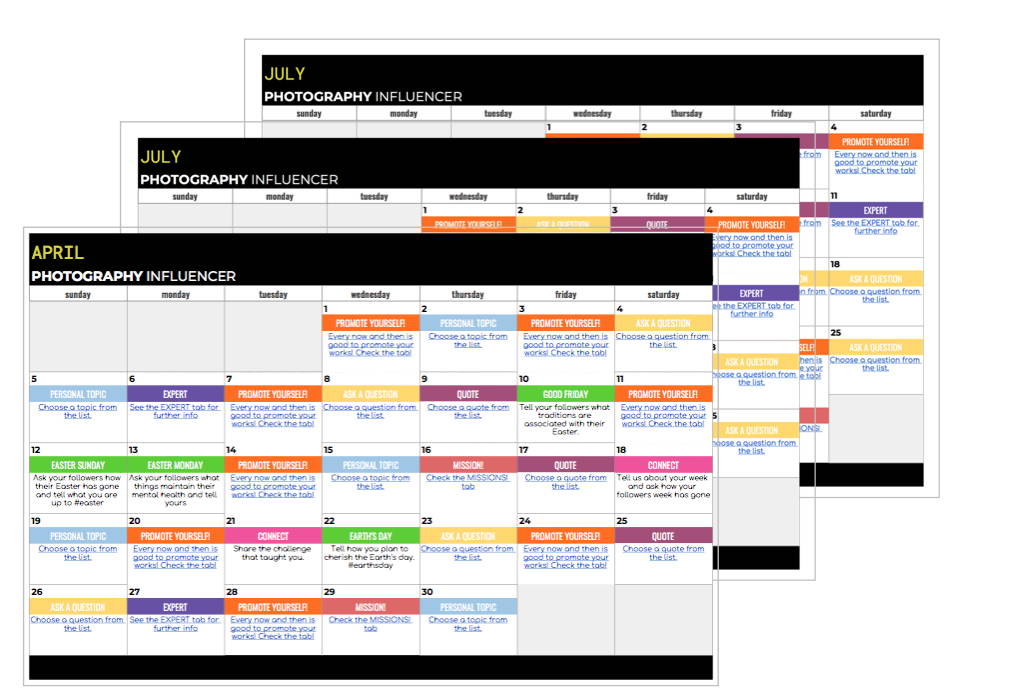 Your Social Media Content Plan for the year 2020 is ready for implementing

366 interesting, engaging and inspiring social media posts to ensure your growth and success


Create a social feed that is unique to your business and brand

Get your Social Media Calendar before the
offer runs over!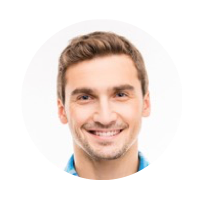 "This is just Photographer's best friend.. instead of staring at a blank page and trying to come up with ideas on my own. I am sure this has saved more than 100 hours already."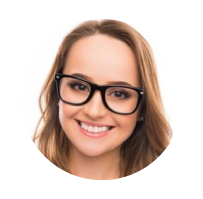 "I think this calendar is great for increasing engagement. As a photographer, social media is necessary. Now I am getting more followers and more appointments. Thank you for all this help!"
Product not found. Have you uploaded products to your store?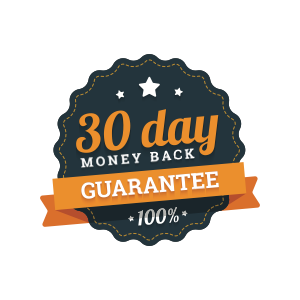 NO RISK, 30-DAY MONEY BACK

We understand the risk you are taking when purchasing a digital product. If for any reason you are not happy with the calendar, we will refund all your money within 30 days of your purchase.
366 Social media post ideas for the year 2020 (specialized for photography influencers!)


+50 engaging questions to promote reactions and engagement

+30 tips to share about photography (show that you are a professional!)


+20 inspiring photography assignments to share


+50 quotes about photography and design to promote your reach and grow your followers


All significant holidays included in the calendar


Instant access to easy-to-use Google Sheets that will save time and energy and change the way you do social media

CREATED BY WORLD'S TOP PHOTOGRAPHY INFLUENCERS
From Influencers to Influencers. Get instant access now. Today only for $39 (normally $189).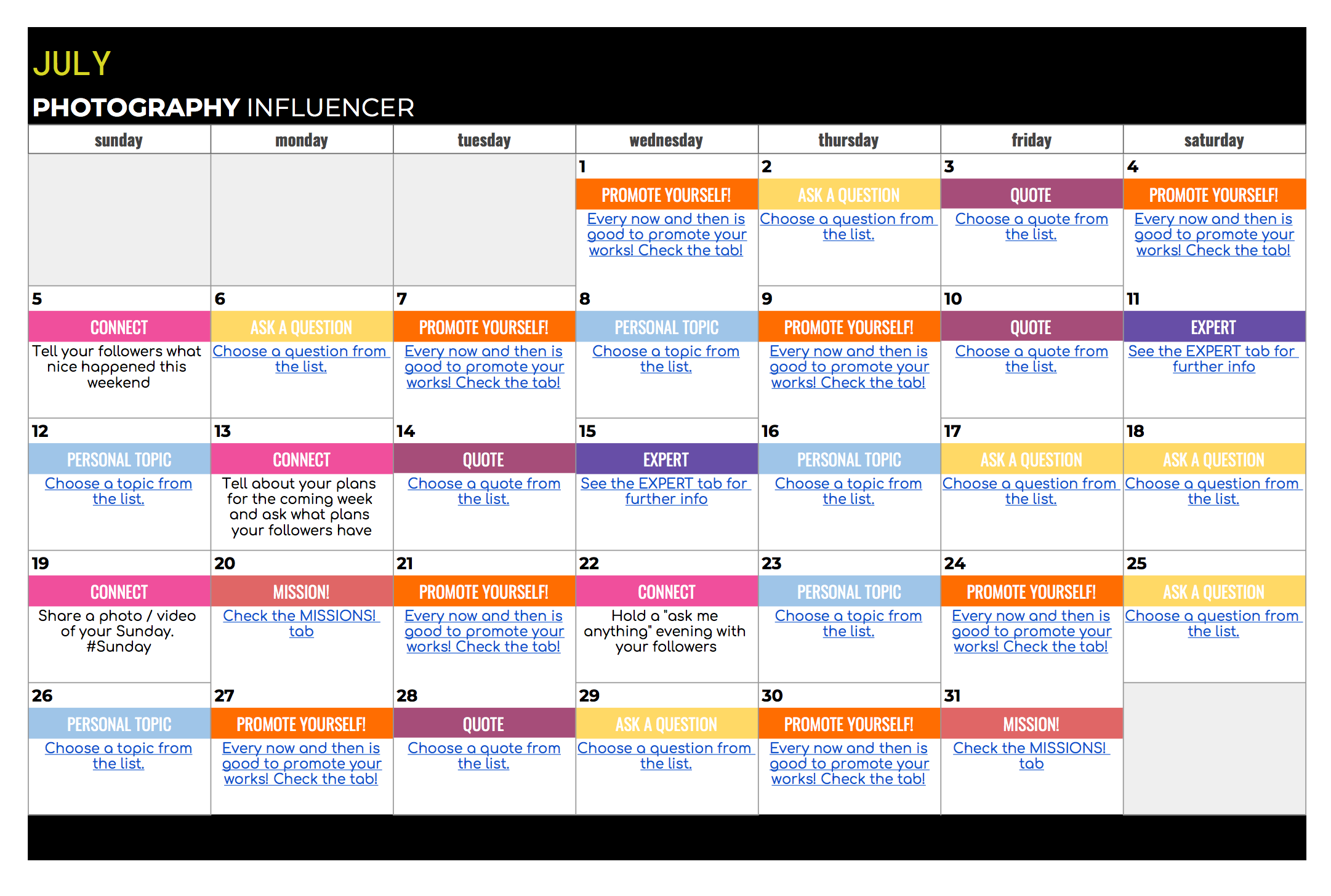 If you buy today you will get this for free: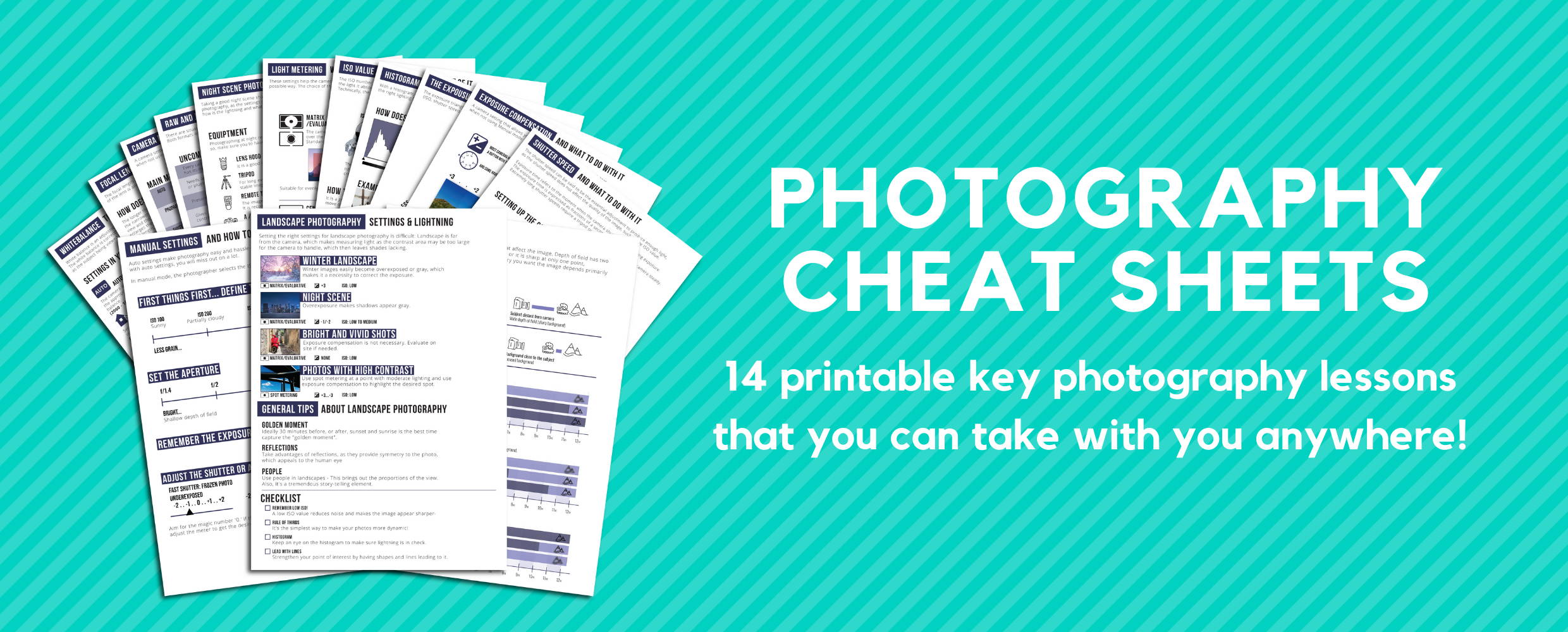 Previously sold for $90 and now free
when bought with the Calendar!
Secret photographic training method, that will help you learn and master your photography on-the-go.


Each card can be studied in electronic form, and can be easily printed and taken with you on your photo shoots!

Bright, Colorful, and Easily Understood (and teach others!)


These carefully crafted, written, and illustrated cards will teach you all the difficult aspects of photography

"Histogram? No problem! Depth of field? No problem! Exposure? No problem!"
... and you also get all these: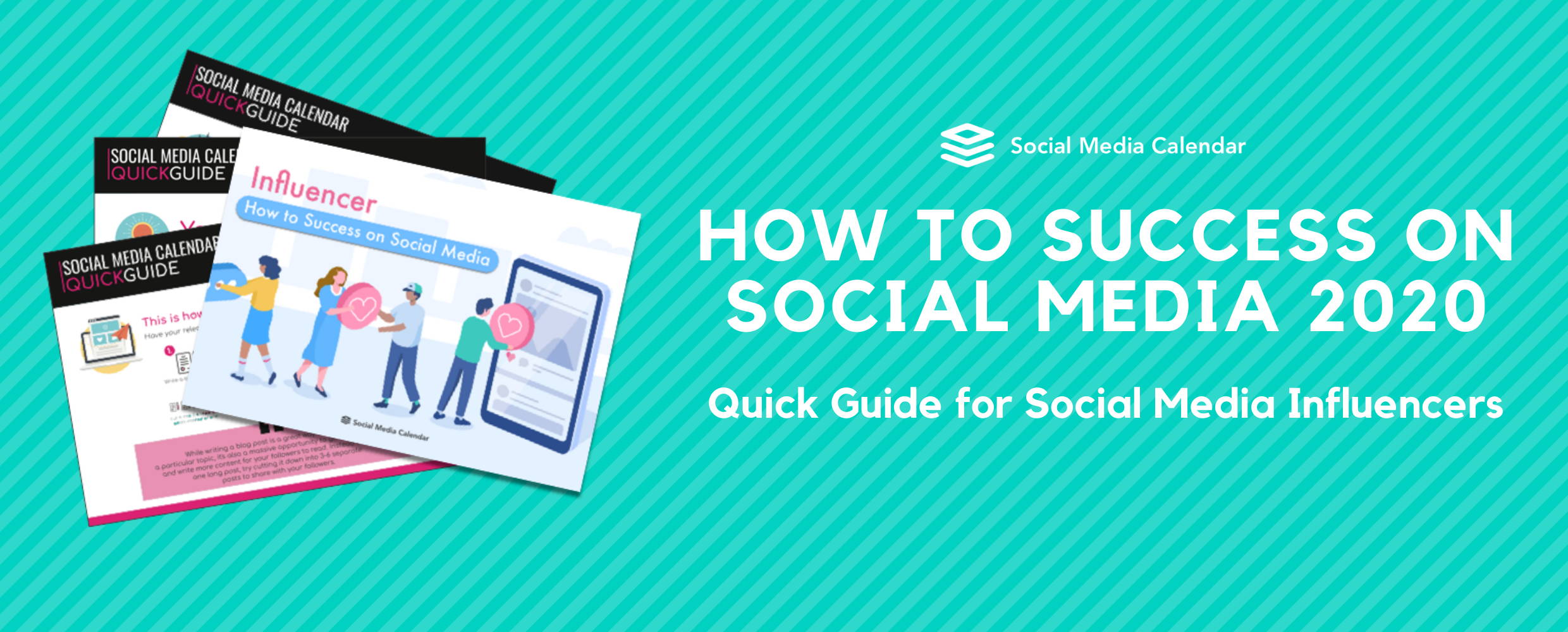 Previously sold for $50 and now free
when bought with the Calendar!
Secret photographic training method, that will help you learn and master your photography on-the-go.


How to create content fast!

Learn key lessons of social media in under 10 minutes!


Learn why posts in Photographers Social Media Calendar works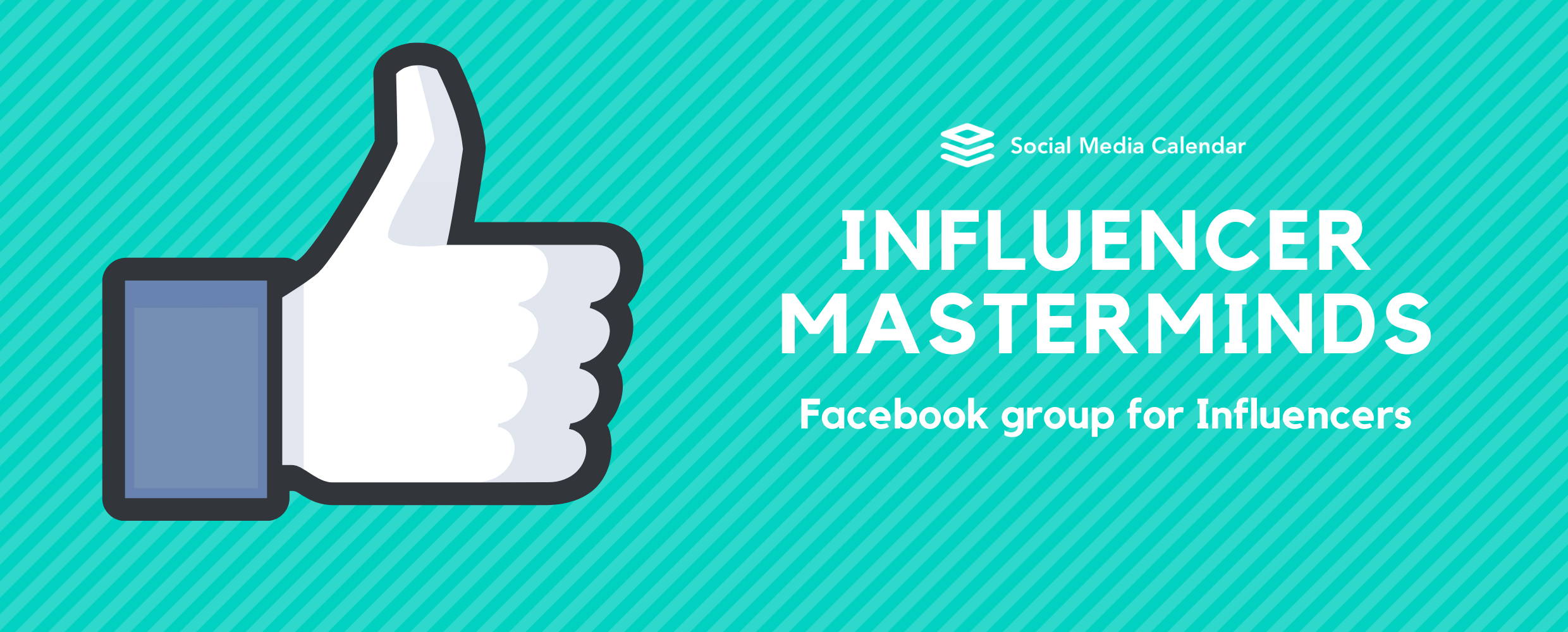 Available only for Influencers who are using our
Calendar! (Worth.. $$ thousands?)
Access to our Facebook group for Influencers and Social Media Calendar users


Best place to ask and share good ideas with other influencers

Build networks everyday with other influencers


Sharing is caring: we help each other to grow and get results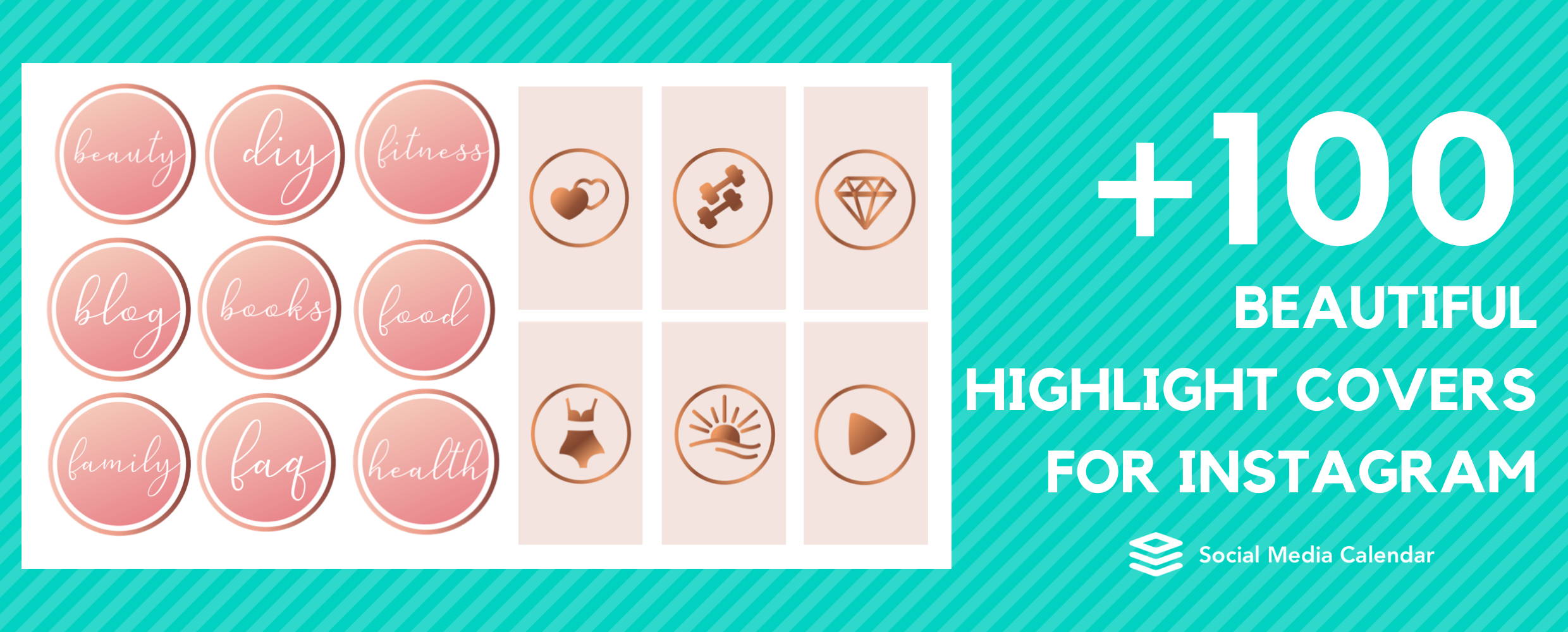 Previously sold for $100 and now free when bought with the Calendar!

Do you want all this ($429 worth of content) now only for $39?
YOU HAVE ONLY TWO OPTIONS
You keep doing what you're doing now and keep getting the results you've been getting... Or.. Take control of your influencer career now.

Hear what people really think about the Calendar: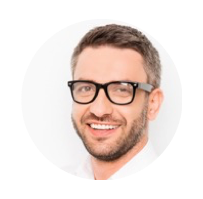 "The ideas are simple yet powerful. In fact, I went from zero followers on Instagram to almost 1000 in just two months. Thank you."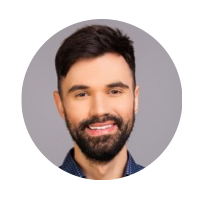 "I am not aiming to be an influencer, but I want to grow my photography business, and I see social media as a cost-effective sales channel. I am happy that I don't have to think about what to do anymore. Just great."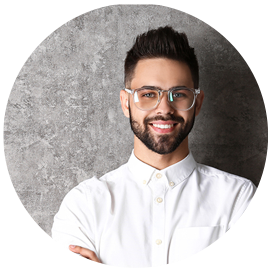 "Thank you for making my marketing life easy. This content calendar streamlined the process for me and increased engagement a lot. "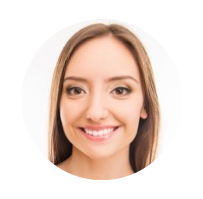 "In just two weeks alone, I have almost doubled my Instagram followers. I love these tips, quotes, questions, and missions that I can easily share now! Appreciate your hard work."